Bleh! Of course I would get sick on spring break. That's just how my life seems to work! On the plus side, hubby is home and I ran across an amazing giveaway on
Teaching Blog Addict
. You should definitely consider entering it!
Because I'm feeling so blah and I'm incredibly resentful that mother nature has decided this should be the most beautiful day of the year, here are some spring bulletin boards to inspire you!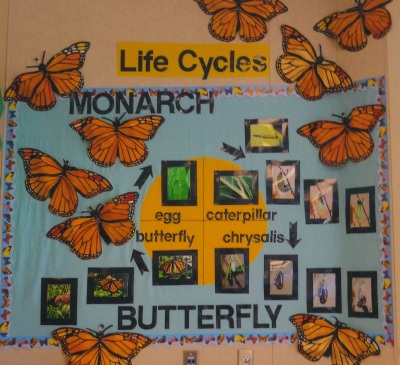 And with that, I'm off to hibernate until this sickness wears off. I had to totally redo this post about a hundred times because it wouldn't work in Firefox, btw. LOL Happy spring!